Know Canoa Quebrada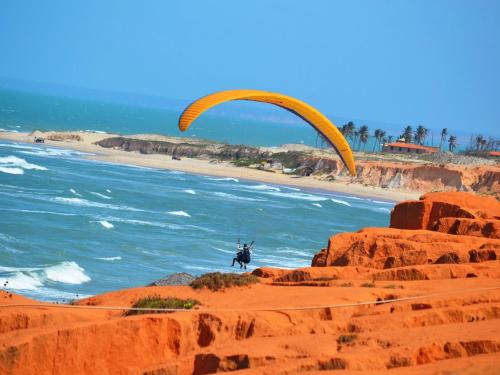 There are places that are known in passing, others have to spend some time to get to know you.
So it is Canoa Quebrada - beach of sun the whole year.
I know … This many beaches promise to offer, but what about the moon and star?
I ask: which beach has a symbol instead of the imposing sun, the moon and the star?
This is Canoa Quebrada, where the day continues at the beginning of the night and the night continues at the beginning of the day.
It is normal for the person to leave the clock and the calendar after spending a few days here.
How important is the hour or day of the week or month in a place where the summer, season of making history, extends throughout the year?
Those who stay here have the feeling that news of bad weather and cold weather are fictional things.
Dunes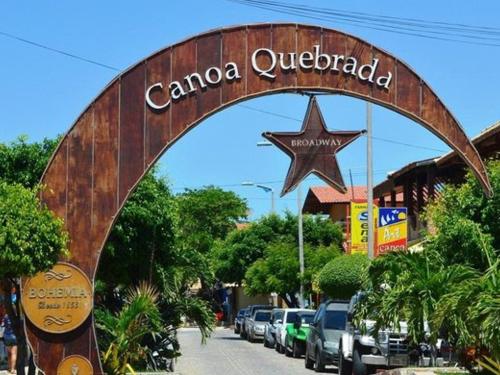 Our dunes can even remember a mountain of snow, but they never melt.
Coverage is to protect from the sun, because rain here, when it passes, is so fast that it forgets to wet the floor.
But … they have the noise of the water every day and every hour. Noise of the waves that come and go.
The sea, this one came and stayed forever bathing the cliffs of colorful sands.
Tide
The caprice of nature is so much that our beach with every movement of the tide has a different look:
It is low tide - has natural pool and sand extension.
It is high tide - it has the green sea of ??white foam wave.
Surf Kit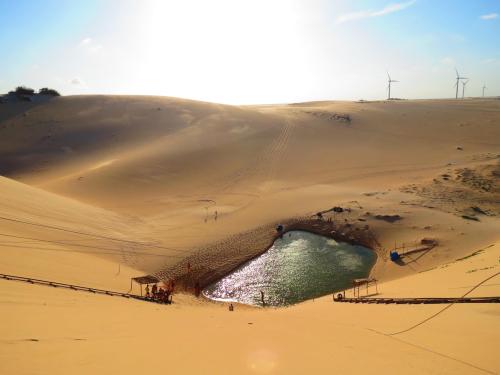 Surf, surfer and raft kits coexist in this setting in the same way as natives and tourists from all over the world meet on the famous Broadway Street on the most democratic night in the world.

Well … Do you want to get to know Canoa Quebrada better?

Do as I do - Come and Stay - as long as you can. "